We know how much goes into finding the perfect watch. Unfortunately, the included strap or bracelet often isn't comfortable or doesn't reflect your personal style. That's where StrapHabit comes in. Your watch is not complete until it has the perfect strap.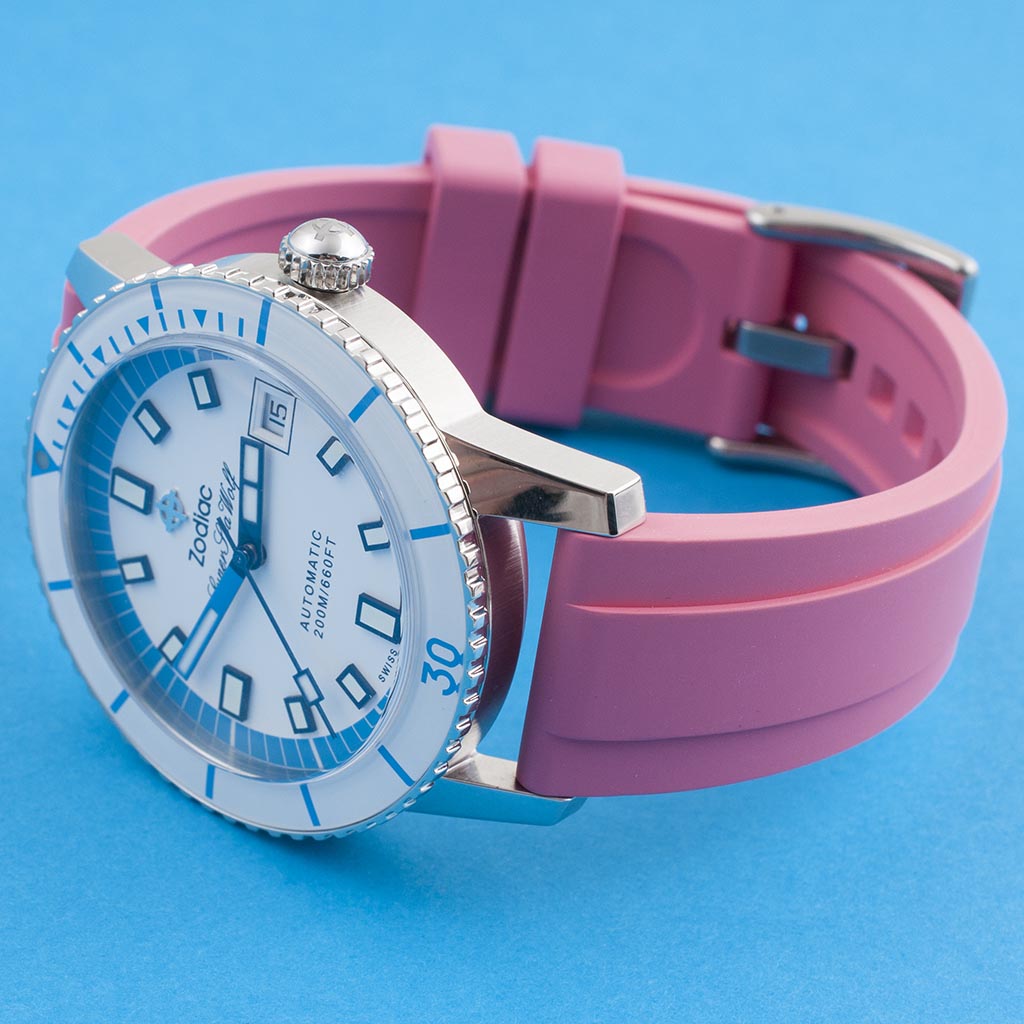 Brodinkee x StrapHabit are back!! 2023 Men Wear Pink Ridge FKM Rubber Watch Straps
Once these are sold out, they are gone!
The entire purchase price goes to the American Cancer Society
Spot the hidden Easter Egg!
Shop Now
Customer Favorites
Best Selling Watch Straps 
Discover a world of style and functionality with our collection of best-selling watch straps and accessories at StrapHabit. Elevate your timepiece game with our carefully curated selection of watch bands that combine fashion and versatility.
Our best-selling watch straps are designed to cater to diverse tastes and preferences. Whether you're a fan of classic leather, modern stainless steel, or sporty FKM Rubber, we have a strap to match your style. Crafted with precision and attention to detail, these straps offer both comfort and durability, ensuring they not only enhance your watch's aesthetics but also withstand the test of time.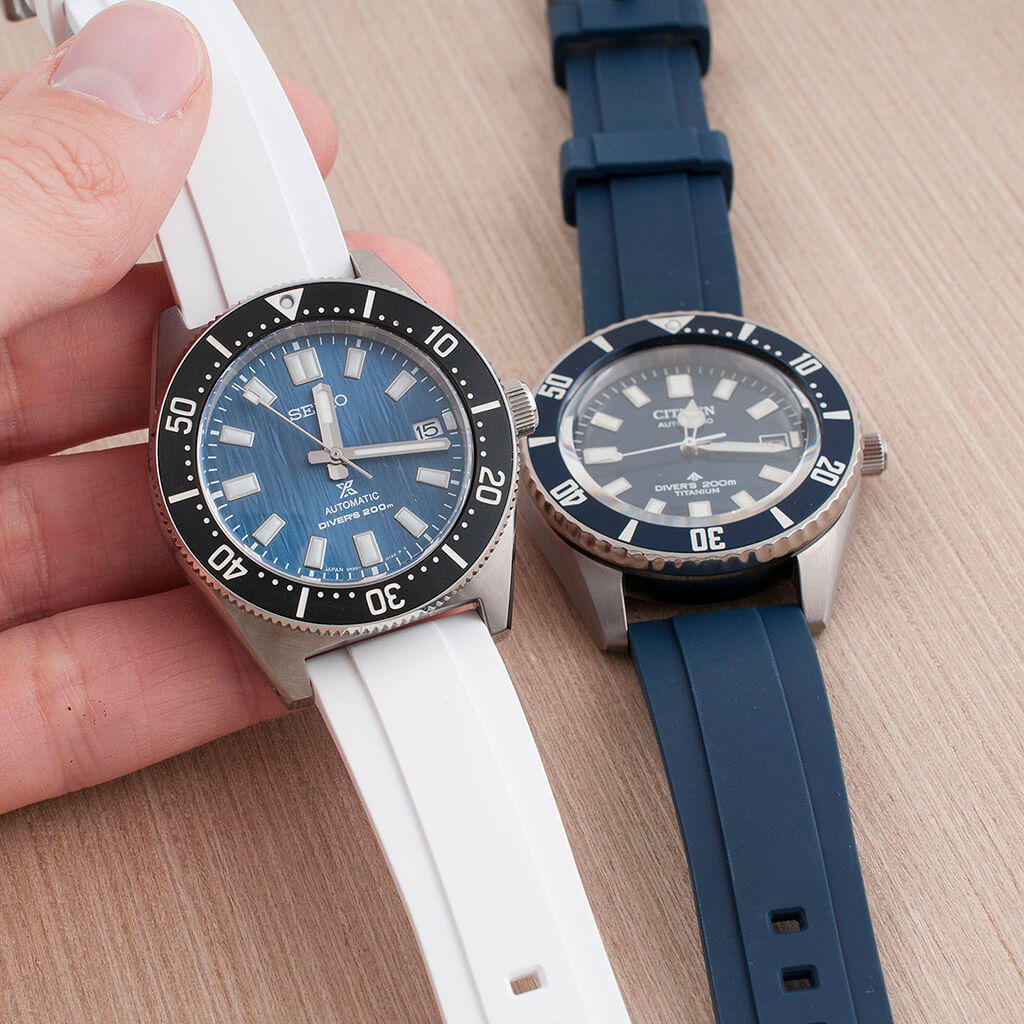 Ridge FKM Rubber Quick Release Watch Straps
Our most popular strap gives your watch an upscale and sporty look, and make it more comfortable.
Available in Black, Blue, Red, Green, Orange, Brown, White, Teal, and 4 Camo colors.
Shop Now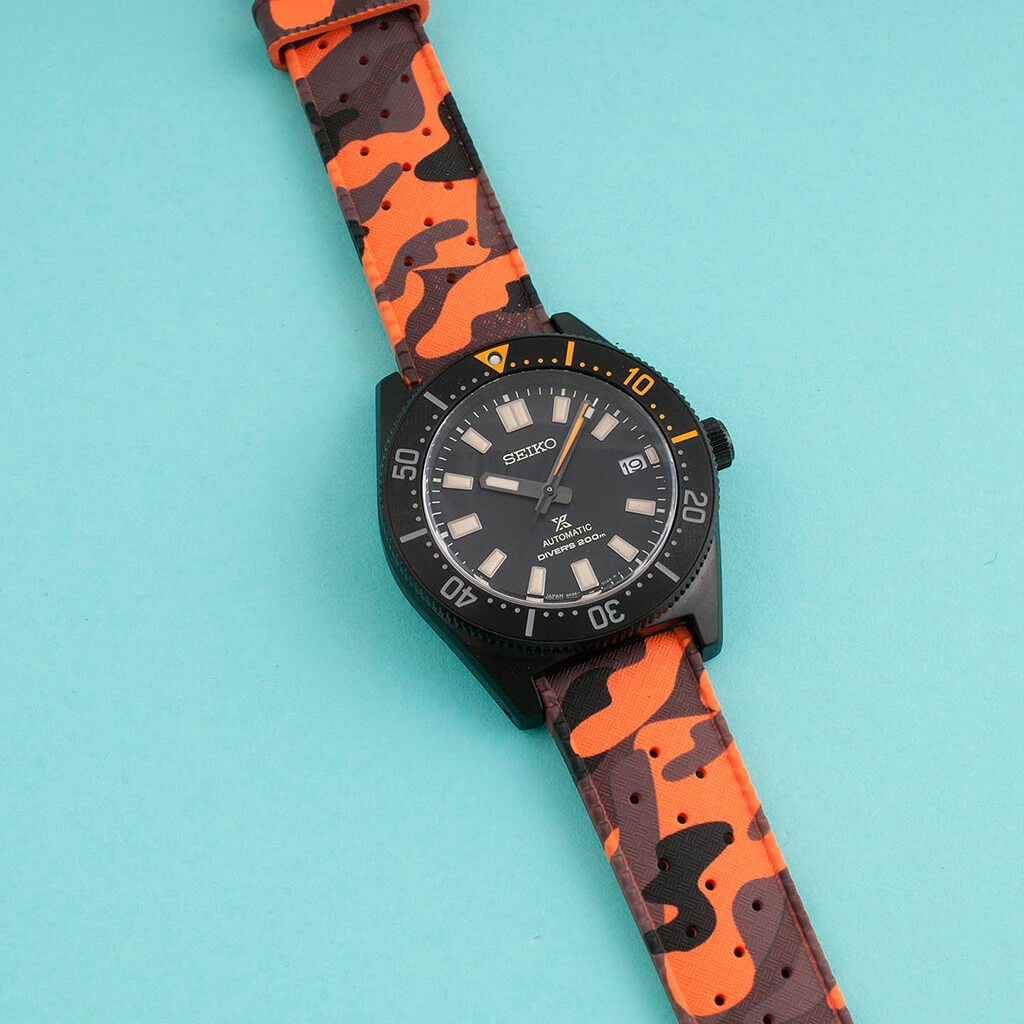 Tropical Retro Style FKM Rubber Quick Release Watch Straps
The perfect look for your vintage or modern dive or tool watch.
18mm, 19mm, 20mm, 21mm, 22mm
10 colors, 4 camo colors
Shop Now
Read the Latest from the StrapHabit Blog
View all
Sometimes choosing the right gift for a friend takes significant research and brainstorming. Other times, an idea falls into your lap. When Casio recently teamed up with sneaker boutique Oneness the resulting watch was the perfect gift for my friend's 40th birthday.

Sometimes choosing the right gift for a friend takes significant research and brainstorming. Other times, an idea falls into your lap. When Casio recently teamed up with sneaker boutique Oneness the resulting watch was the perfect gift for my friend's 40th birthday.

I've recently been professing my appreciation of the Zodiac watch brand. Its bread and butter is vintage-styled dive watches in fun and bright colors and materials. I recently purchased another fun colorway of the brand's Super Sea Wolf model, the white and blue version known as the Whitecap.

I've recently been professing my appreciation of the Zodiac watch brand. Its bread and butter is vintage-styled dive watches in fun and bright colors and materials. I recently purchased another fun colorway of the brand's Super Sea Wolf model, the white and blue version known as the Whitecap.

Photo review and strap options for the Richard Harvey Watches Attitude Patriot Edition

Photo review and strap options for the Richard Harvey Watches Attitude Patriot Edition